Have you undergone a major remodel, moved walls, got new flooring, new furniture and your home still looks half done and lacking personality? I often see spaces that have a lot going for them: beautiful architecture, amazing finishes, great pieces of furniture but they still manage to look unfinished. Why is this so? These spaces are lacking the final finishing touches that give the space personality, soul and a polished look. Here are my favorite 3 finishing touches for every space:
Artwork
Add art you love to your space! Artwork is one of the most personal accessories in a home. It should speak to the owner's sensibility in terms of subject matter, color and general aesthetic. Art is a great way to introduce color and texture to a space and contribute to creating "the finished look". Art comes in many forms: it could be a sculpture, a painting, pictures you framed from your favorite places or any other type of art form you enjoy. When choosing a piece of art for your space, an important consideration is size. Artwork that is too big will make the space look small and crowded and artwork that is too small will just seem out of place. If you have several smaller art pieces hang them together to create a group: this is visually more impactful that hanging them separately.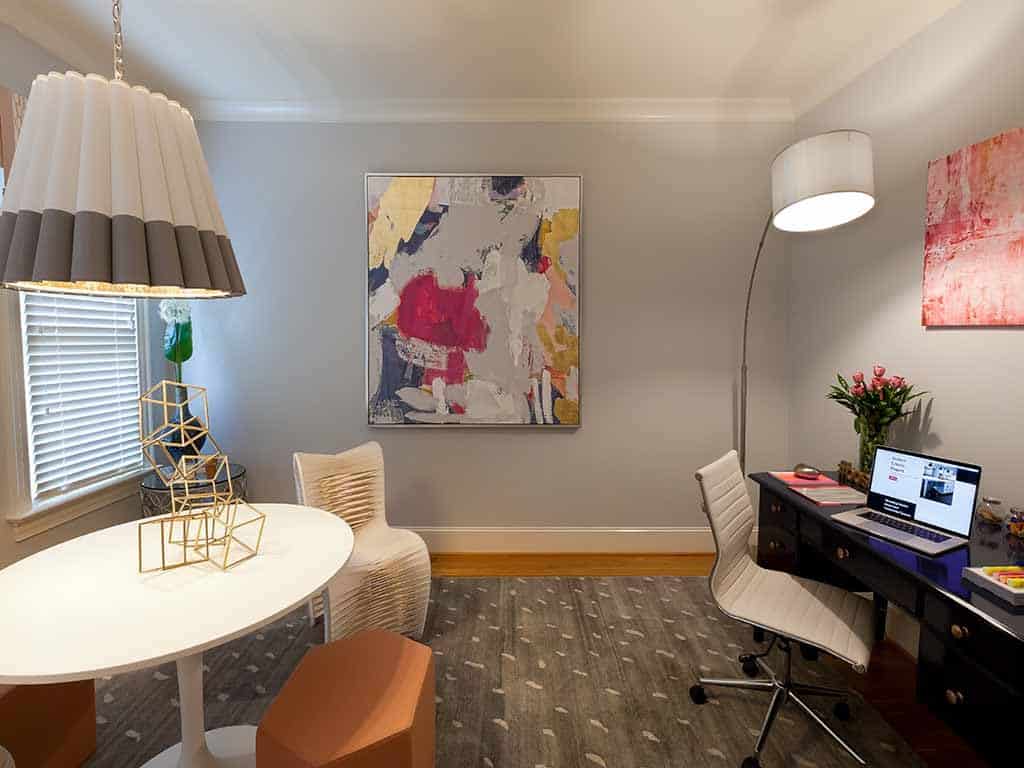 Window Treatments
Window treatments can make or break a room. Window coverings not only protect your furniture, rugs and flooring from sun damage and help with noise reduction but also soften the look of any space. Consider adding beautiful fabric panels to frame your windows; they add color, texture and just give a space a finished look. If you are not too much into fabric, you can also add roman shades, faux shades or a pretty valance. Window treatments make a room cozier and add instant personality to any room.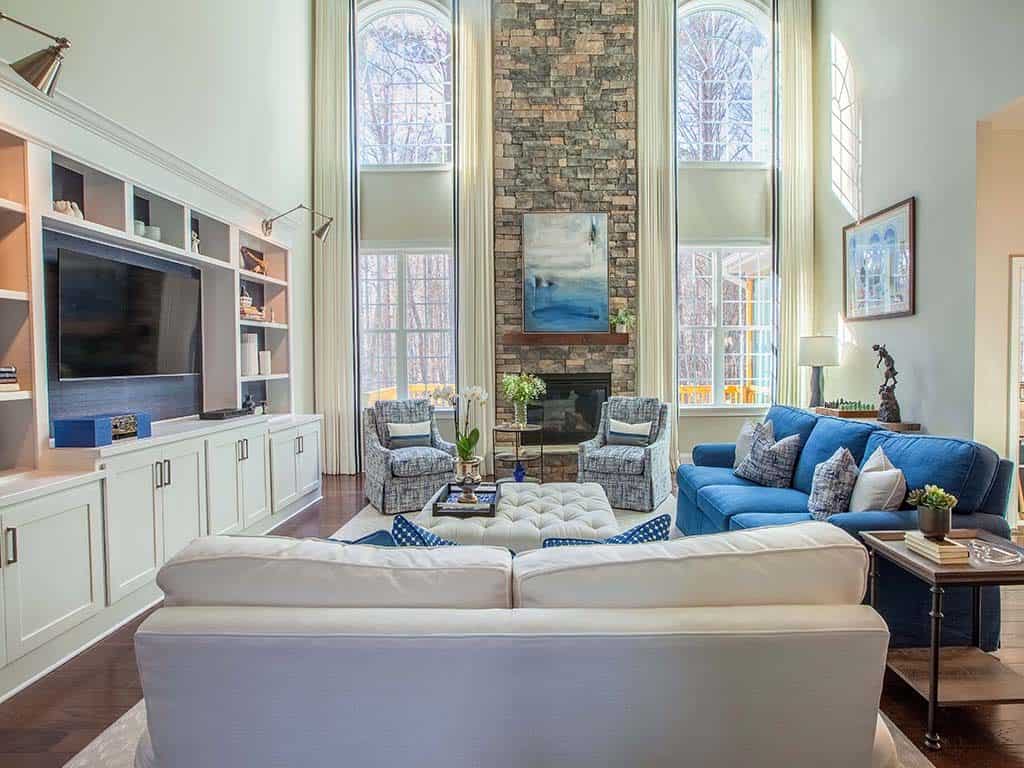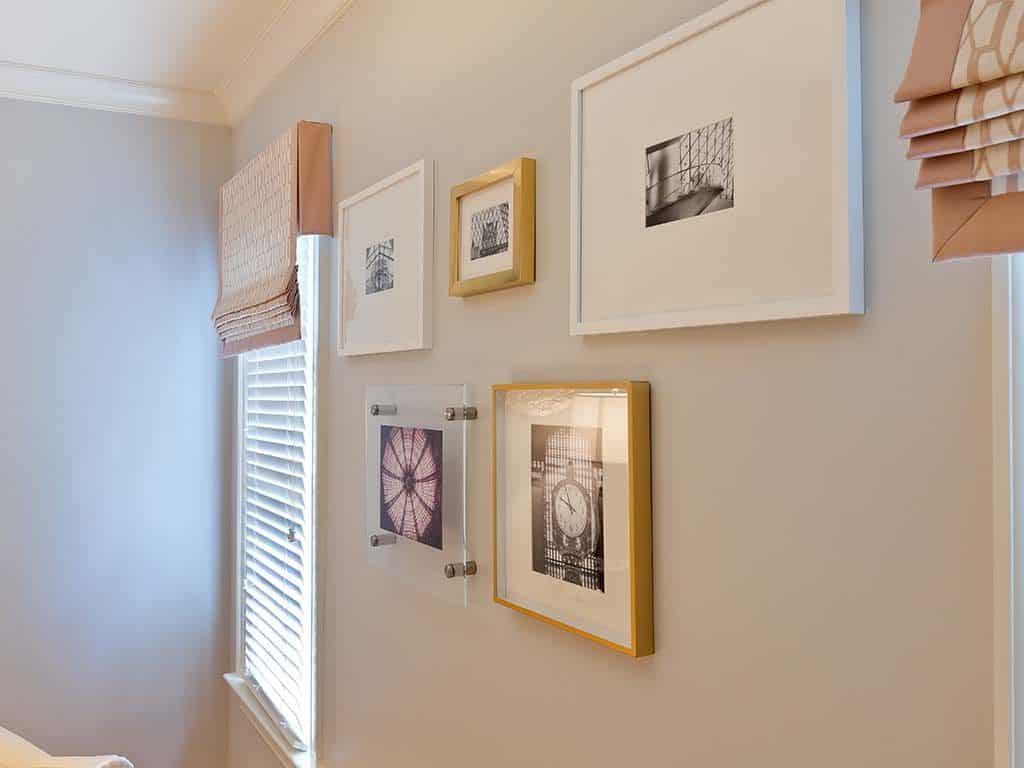 Throw pillows
Soft, plush throw pillows complete any room. To me, pillows are not only a great way to add color, texture and pattern to a space but they can act as the magical element that pulls a room together. If you have different colors and patterns going on in your space, the perfect pillows in the perfect fabrics will tie the room together. Pillows come in a variety of shapes and sizes: square, round, bolster and rectangle. Mix different shapes, sizes, pattern and colors to create a visually interesting and beautiful space!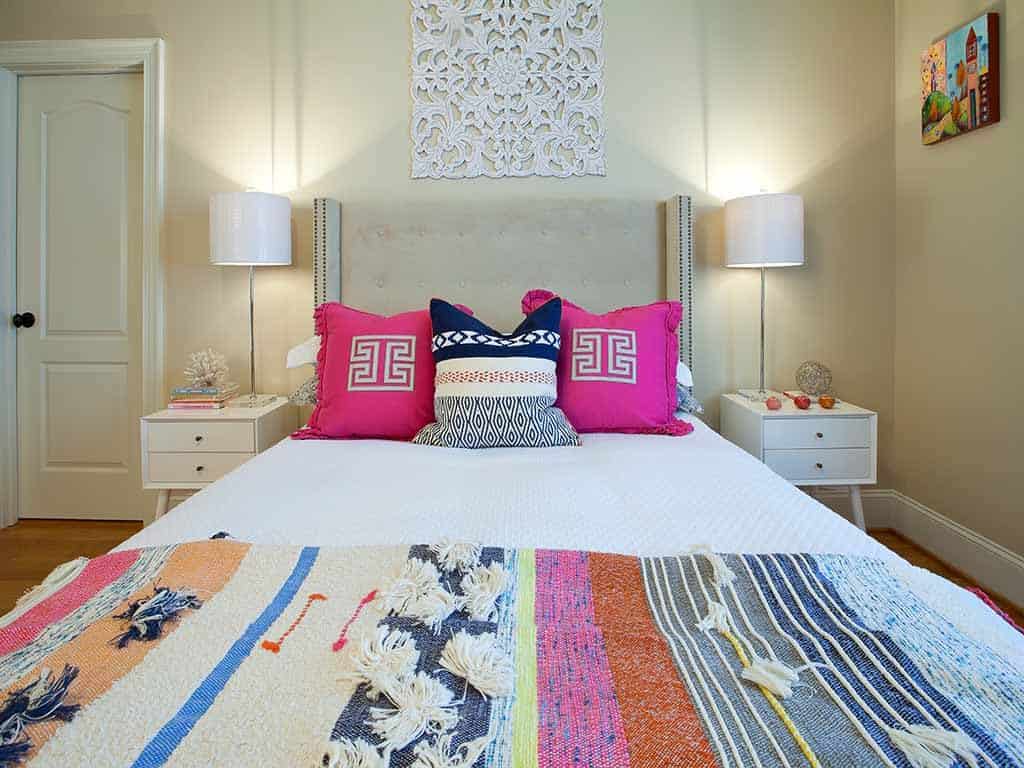 Those are my favorite 3 finishing touches for every space. Try implementing them and let me know how it goes!