It's the new year and in case you haven't had time to slow down, catch your breath and notice, it's winter! As we transitioned our homes for the holiday, winter snuck in just 4 days shy of Christmas; probably unrecognizable (which can easily happen in the near 70 degree temperatures we had here) and likely unacknowledged. It's easy to see how winter gets overlooked in the sweet madness of the holidays. Think about it. September ushers in Fall and by mid-October, we are exploding with pumpkins from our front door to our coffee mugs. Our homes are layered and warm and by Thanksgiving night, autumn decor has overstayed its welcome and we are full steam ahead to get our Christmas tree on display, garland hung and lights strung. Then alas, the Christmas season has passed. And without delay, the big seasonal clearance event announcements and Spring '20 look books are already making appearances in my social media feeds and emails. But the truth is, we are only 10 days into winter with two and a half months to go until Spring. So, if you have a list of design resolutions for your home this year, add "I will not neglect beautifying my surroundings during the months of January and February" to the top of it. And you're in luck because today we will show you how to transform your home into a post-holiday winter wonderland. Below 4 simple ways to spruce up your home for winter:
Reduce the Red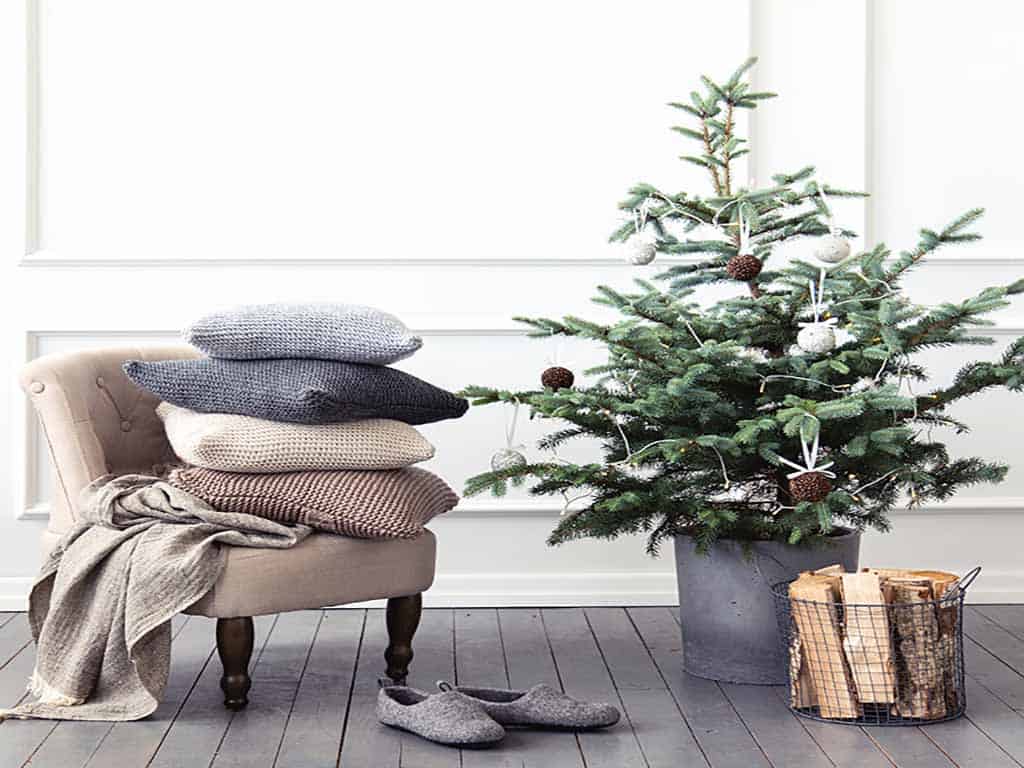 If you want to make a bold statement, say it in red. It is definitely a showstopper color. But in winter, it can read more holiday than everyday. Using colors that are found in nature is a good rule of thumb for every season. Bare forests, evergreen trees and overcast skies of winter set a palette of whites, grays, brown, green and even subtle blues.
Pile it On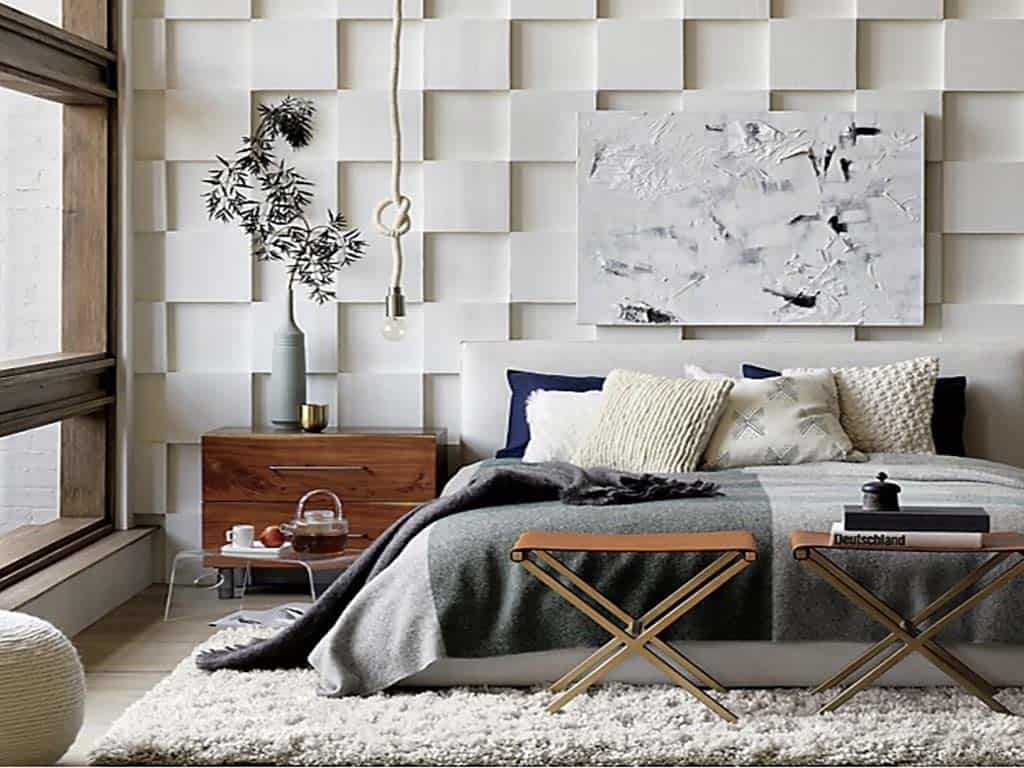 Incorporate cold weather fabrics into your decor. Wool and wool-blend throws are great options to cozy up or cuddle under on wintry days and nights. They are light-weight and create a natural insulation barrier to keep you toasty. Accessorize with pillows in faux furs and leathers to layer your textures, much like we love to do in fall. Fleece and Sherpa are synonymous to winter weather and make great bedding options. And as always, have fun and mix patterns like Fair Aisle, plaid or buffalo check with chunky knits and keep the color palette neutral for a perfect winter combination. If you love the look of bare hardwood floors, try adding a plush area rug for the season. If you have a large area rug that you are not willing to roll and store for a couple of months, you can layer it. The look of highly textured, high pile rugs over flat weaves is a delicious combination that your feet will surely appreciate after a day in snow boots.
Branch Out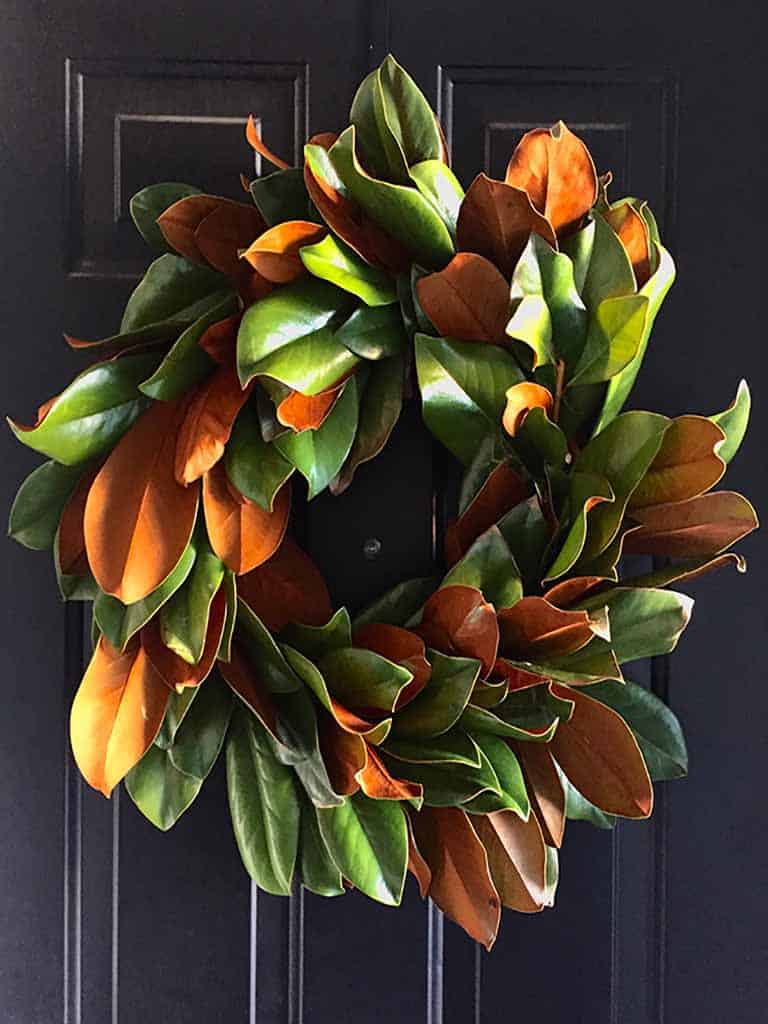 It's true that a little greenery can enliven an entire room. Repurpose your unadorned garland and wreaths instead of packing them right away. Magnolia leaves make a beautiful wreath as an alternative to traditional evergreens.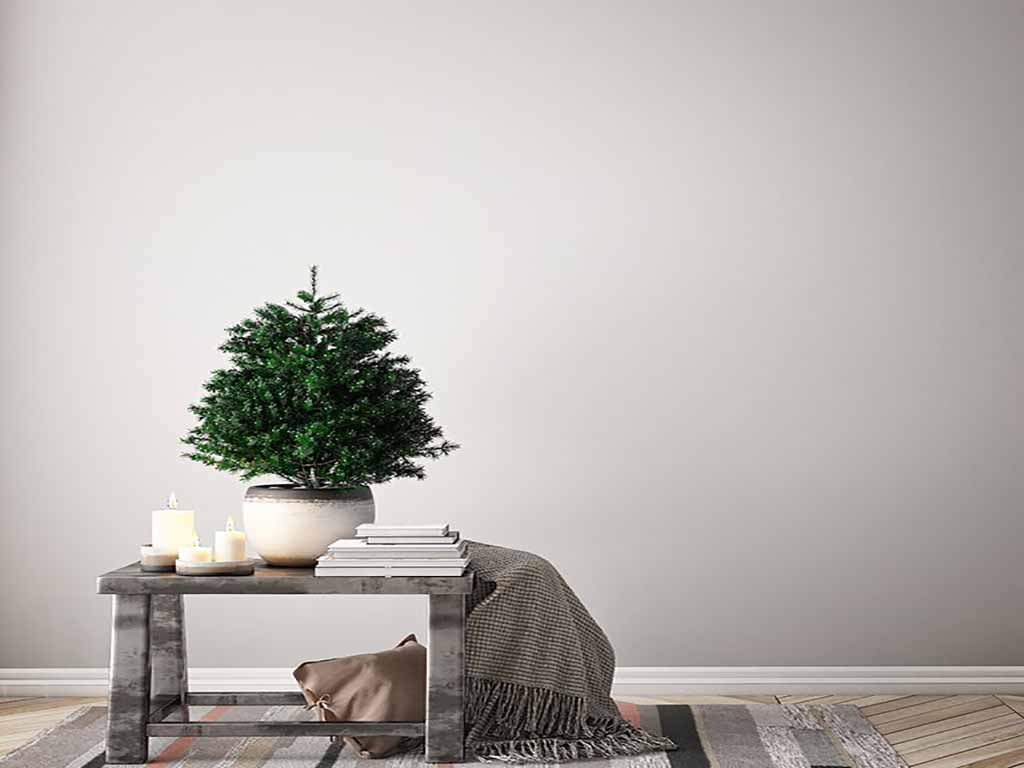 Mini trees and bare branches displayed in a modern vessel is an easy, inexpensive and chic way to bring the outdoors in for winter.
Create Vignettes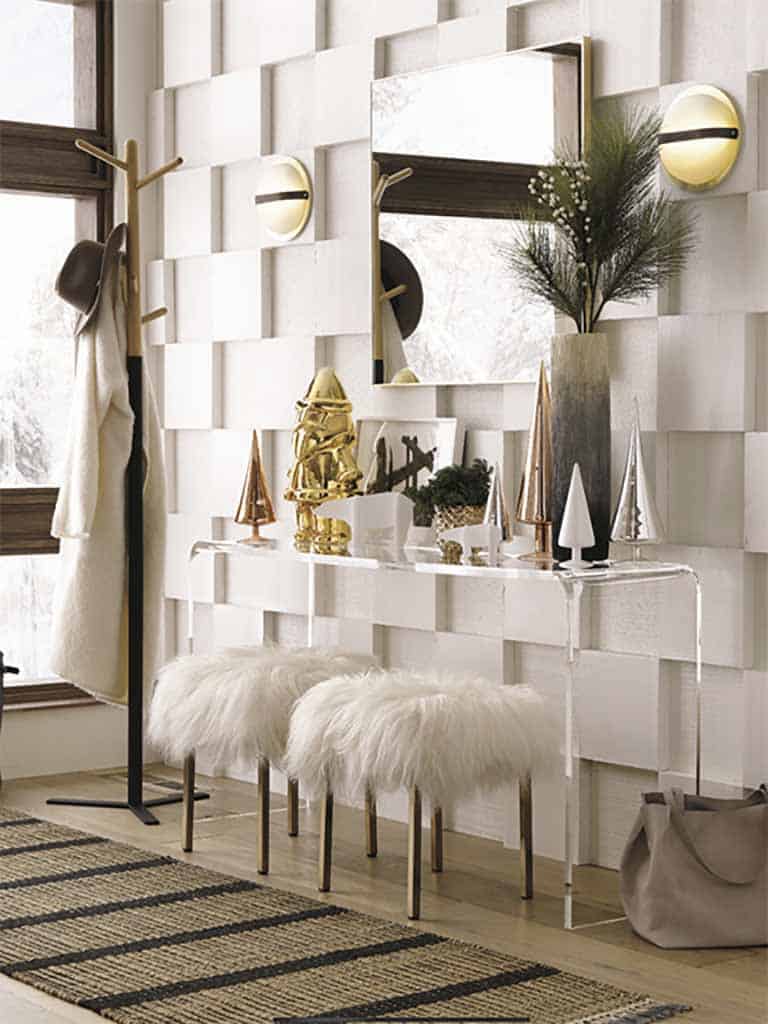 Some decor items can easily transition from Christmas to winter. Create stunning winter vignettes on your mantle, coffee table or bookshelves using cold-weather animal figurines like deer, bunnies or birds; mini bottle brush trees and pine cones. Add scented candles of varying sizes and heights reminiscent of licorice, evergreens or winter spices for a fragrant experience and soft, subtle lighting.
Although I have been enjoying these spring like temperatures for the last week or so, I'm ready to experience all the winter things. Bring on the cold weather, fuzzy socks and cocoa. And please, let it snow!
These 4 simple ways to spruce up your home for winter will surely make your home super cozy and inviting. Have fun and be creative!