Bookshelves are a major focal point in a room and shouldn't be a random collection of afterthoughts and catchall clutter. Instead, they should be an intentional reflection of you. We realize that knowing where to start when styling them can be overwhelming. So we are giving you these five simple steps to display your treasured possessions with style.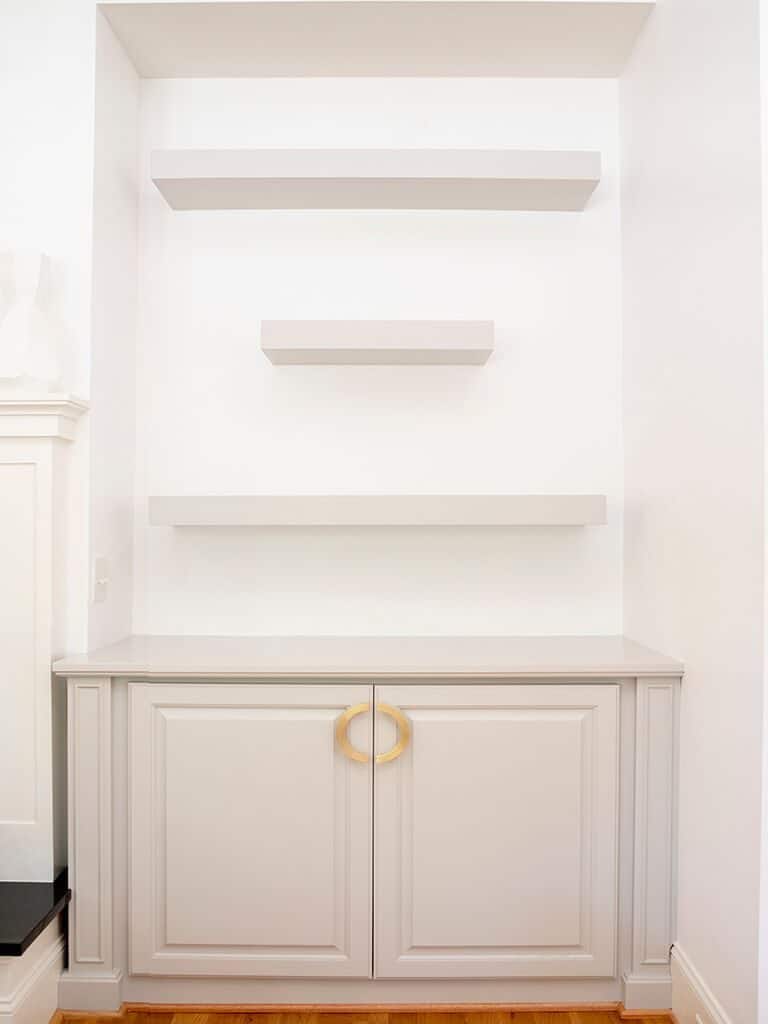 1. Purge
It is important to start with a clean, or at least minimal, slate. You should begin by removing anything from the shelves that isn't functional, sentimental or beautiful. (By the way, this is a perfect time to sort items to either be donated or repurposed in other spaces in your home!) Home is personal and you want to display only those things that intimately speak to you. This will also allow you to take stock of what you have that already works and what needs to be added to the shelves. So take a good look at what remains and then empty those shelves completely!
2. Simplify your Color Palette
A consistent color scheme helps to keep the shelves cohesive and organized. If you love color, choose 3 accent colors and neutrals that all work well together. More a fan of the monochromatic look? Then opt for one color and incorporate varying shades of it for high visual impact. For a classic and timeless feel; black, white, beige and metallic is a great palette choice.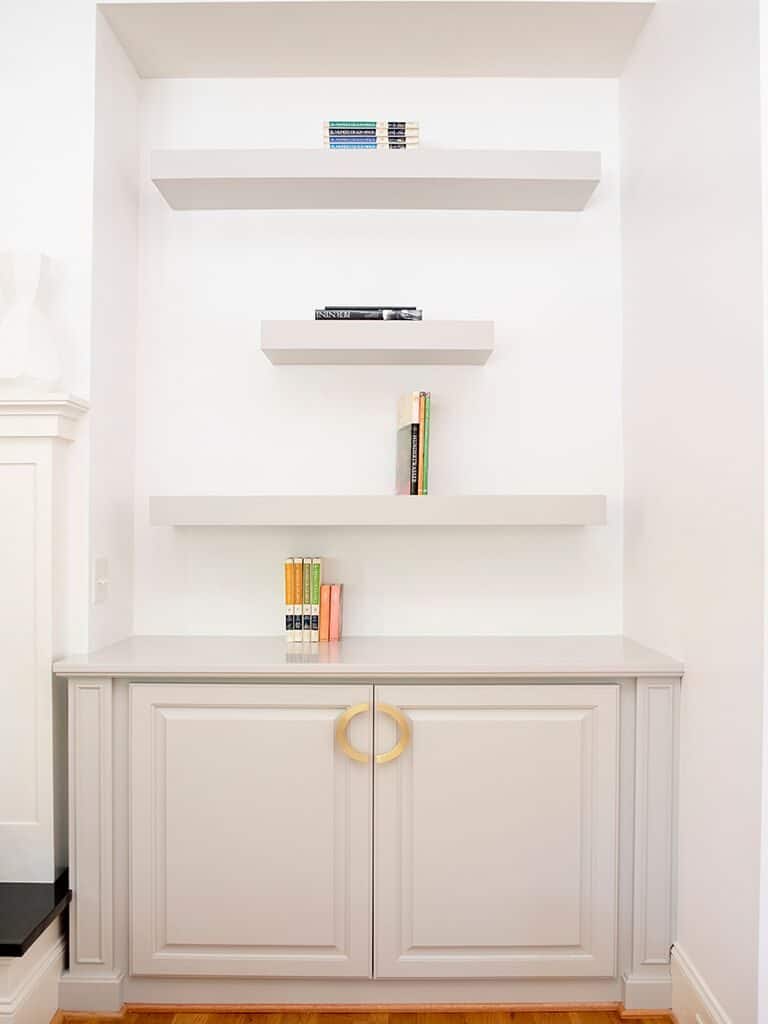 3. Add Books
Books are the foundation of your shelf design. You can stack them to display other objects or stand them to anchor vignettes. So use a good mix of vertical and horizontal arrangements. Group books by color for a more formal arrangement or disperse color evenly throughout the shelves for a more casual display.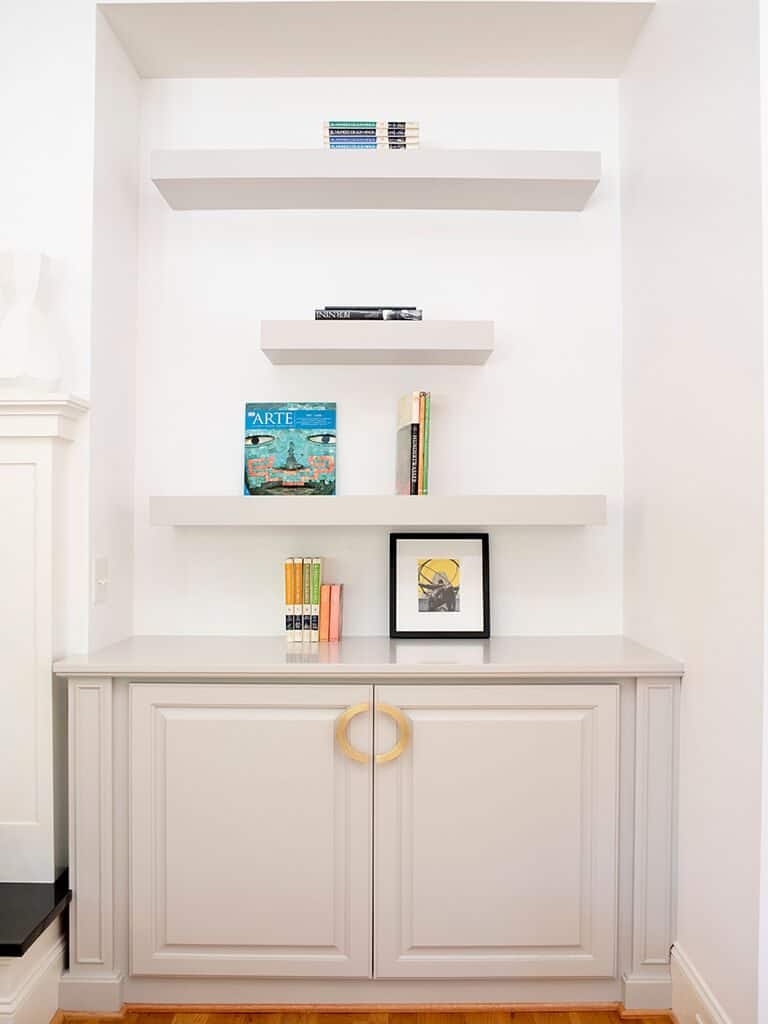 4. Add Art
Begin filling the space around your books with framed art and personal photos. Larger works can be hung or simply lean them against the back wall. For added depth, layer smaller works in front of larger art for contrast and visual interest.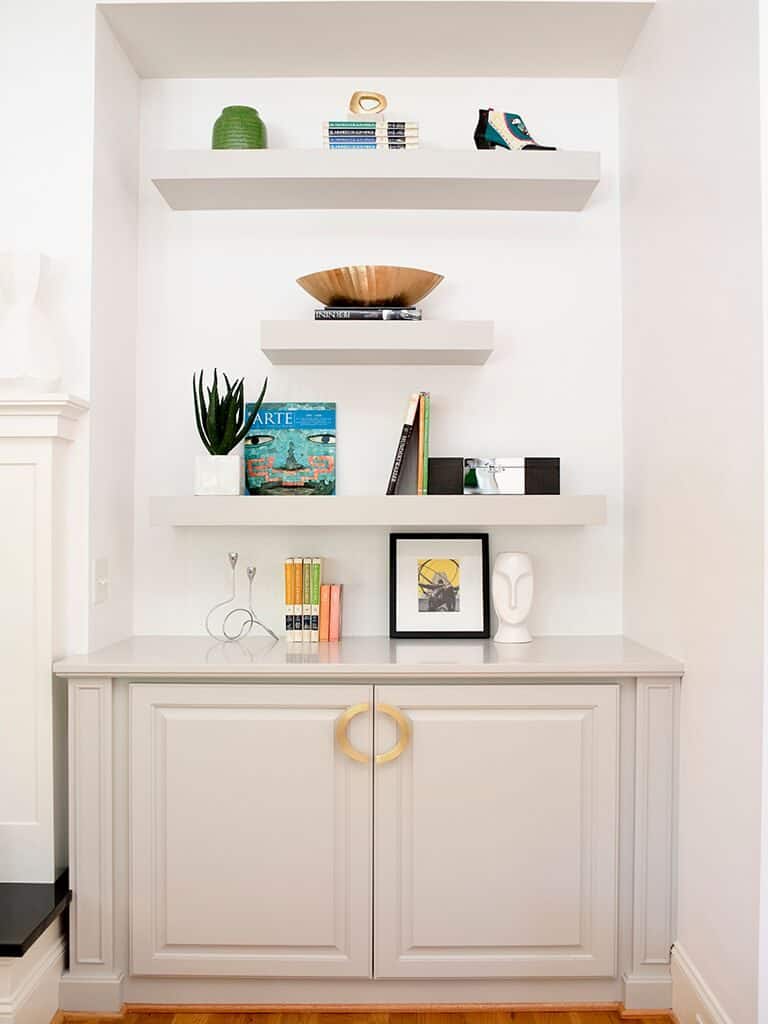 5. Add Objects And Texture
Here is where you can really incorporate your personality into the shelves! Gather your vases, boxes, baskets, sculptural art, potted plants, your vintage or quirky pieces. You decide the story you want to tell on your shelves! When selecting your finishes, try to include a variety of finishes like metal, glass, organic and reflective. Create vignettes using 2-3 objects of varying heights, while some objects can be displayed alone. Keep in mind to group items of varying textures and finishes as well. Don't forget to place smaller objects on stacked books and to layer in plants for a big organic moment.
Step back often to make sure the shelves are visually balanced. This would include things like making sure all of the tall items aren't on the same side or the gold objects aren't all aligned vertically on the shelves. Make adjustments and tweaks as you find are needed. See how objects look in different places or with different groupings. This editing and finetuning process is somewhat tedious, but very essential in achieving a finished look.
We think you're ready and will have newly styled shelves in no time! And when you're done, share your work with @couturehaus on Instagram. We'd love to see!