How you choose to decorate your home shows your personality and style. When guest come to visit, you want to impress them with your décor choices. A problem that many homeowners face is knowing what to do with blank walls. These empty canvases can be intimidating without a little inspiration and direction. I've gathered a few of my favorite wall treatments to show you how you can bring character and life to your walls.
Wine Rack
A wine rack is a chic and modern way to style your wall. By having a wine rack installed and filling it with your favorite wines, you create a gorgeous statement piece and conversation starter in one. The rows of bottles are a vertical treat for the eyes and if installed high, pull the eye upwards and make your space feel larger.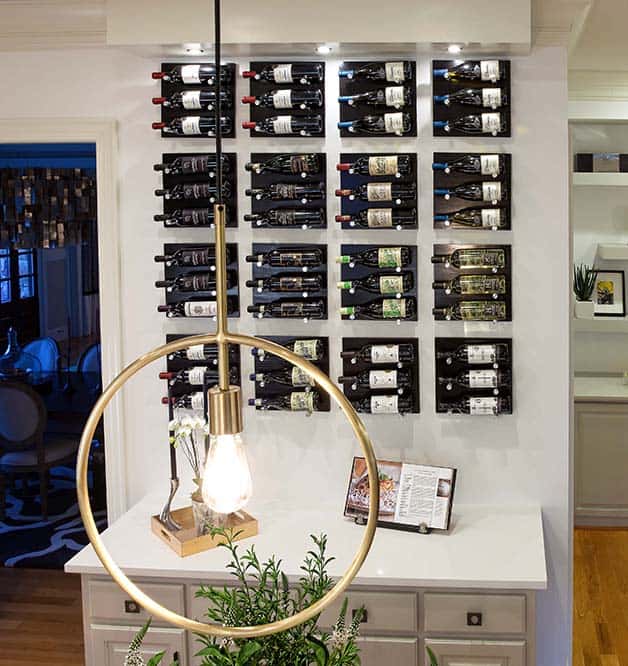 Cork Wall
If you're looking for an unorthodox way to style your entryway, bedroom or home office with photos and brochures, a cork wall is the answer. This wall performs triple duty by being aesthetically pleasing, providing inspiration and keeping you organized. You can inject your personality by pinning sketches, prints, old letters or anything that sparks your creativity. The more fun you have with it, the more you'll love it!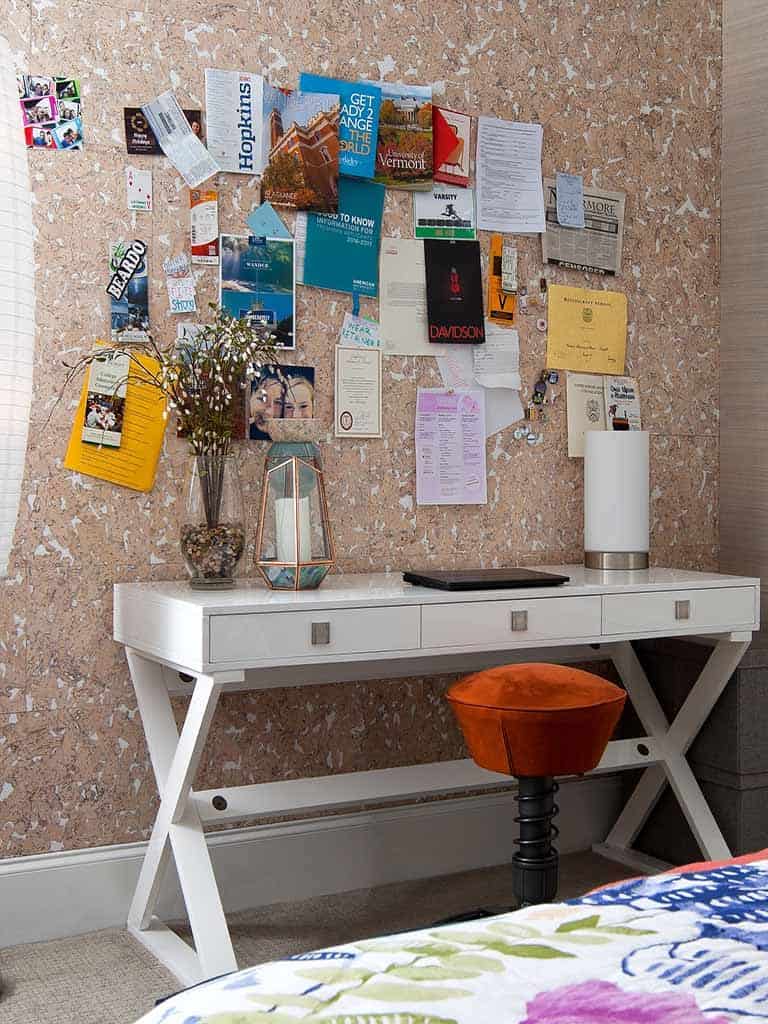 Custom Shelving
Custom shelves add depth to your walls and allow you to get creative with your décor. You can hire a contractor to fit them to your walls or buy shelving and install it yourself. Decorate your shelves with plants, trinkets, pottery and books to give them a personality all their own. This is a great place to show off any piece you want to bring attention to.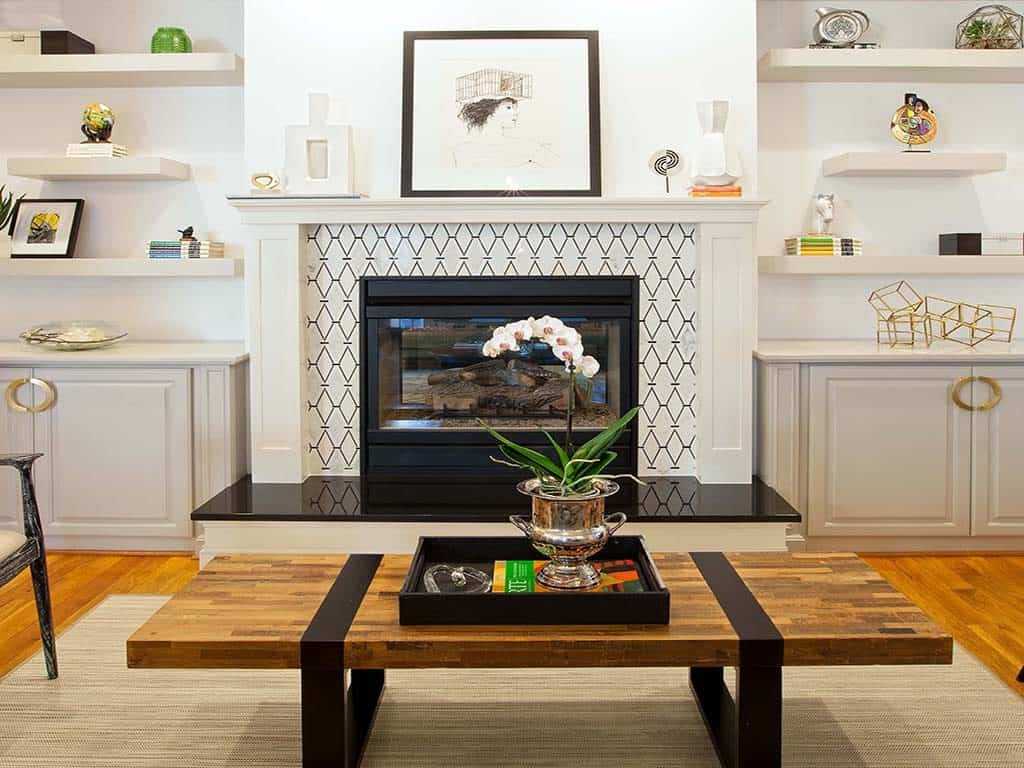 Gallery Wall
A gallery wall is especially striking at the entrance of your home because it draws the eye in with its symmetrical shapes and lovely photos. Gather some of your favorite photos and pair them with lovely frames for an easy-to-create photo display you'll love.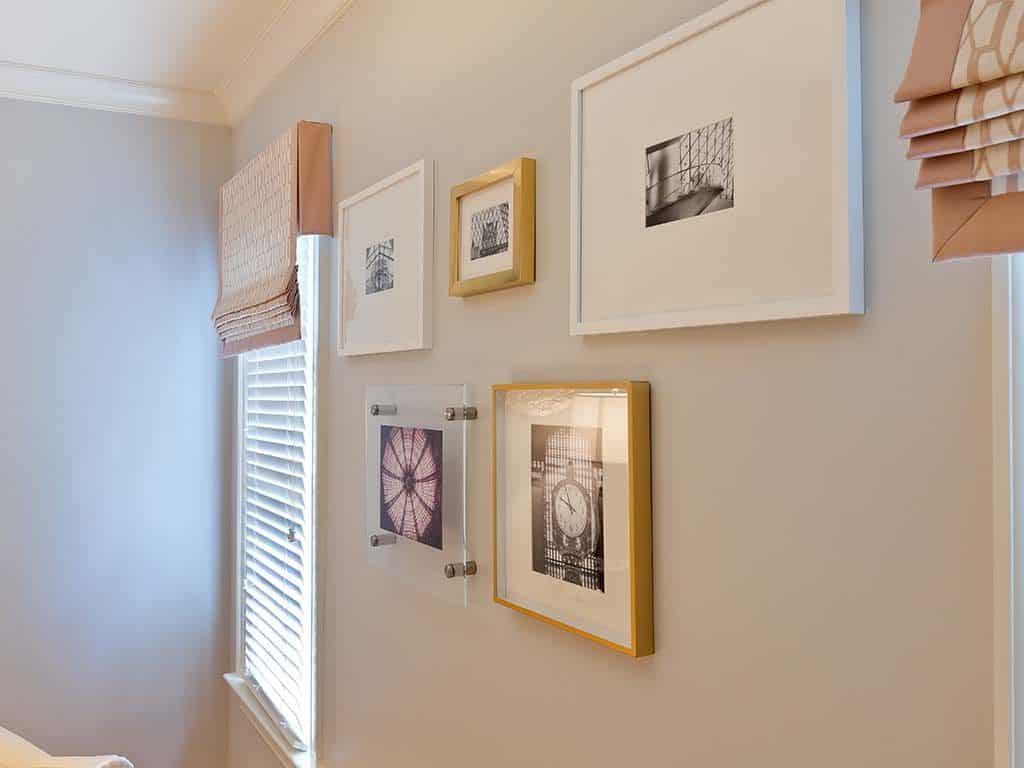 Wallpaper
This dining space is brought to life with textured gray wallpaper that's both charming and elegant. Wallpaper can be used to separate a space from the rest of the home and create a unique feel. The oversized painting captures your attention and the walls provide the perfect backdrop. If you prefer a busy patterned wallpaper, opt for an accent wall to maximize impact without overwhelming the space.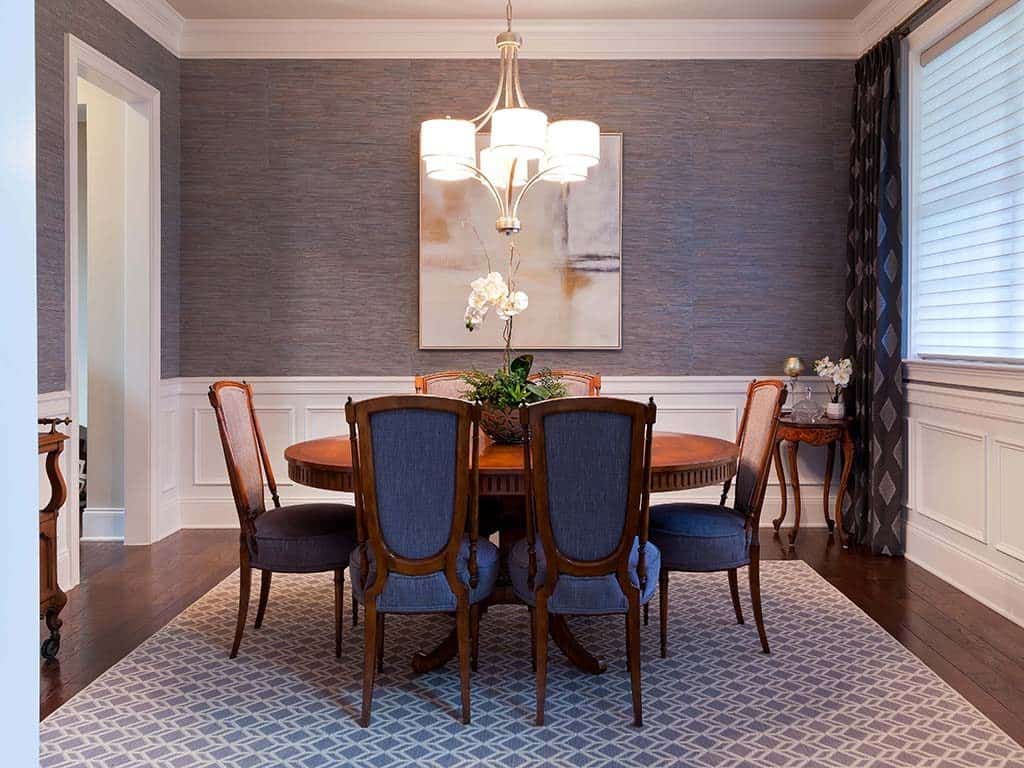 I hope you've been inspired by my tips to add personality to your space and bring character to your walls. With a little imagination, you can create walls that add to the overall design aesthetic of your home.
If you'd like help designing your space, I'd love to learn more about your needs. I have experience in the residential and commercial space, providing design services for both large and small renovations. I provide free consultations where I get clear on your vision, so we can create a home, work or commercial space that represents you or your company with excellence. Reach out today and we can get started!