In the last weeks, the importance of home has been made more evident to us than it has probably ever been. Our homes are now our places of work, school, worship and recreation. And it is all of these things at once, a true sanctuary. Being confined to our home has not been easy, but we have managed to find a routine that makes life a little more enjoyable. Below a couple of tips on managing Stay-at-Home in style.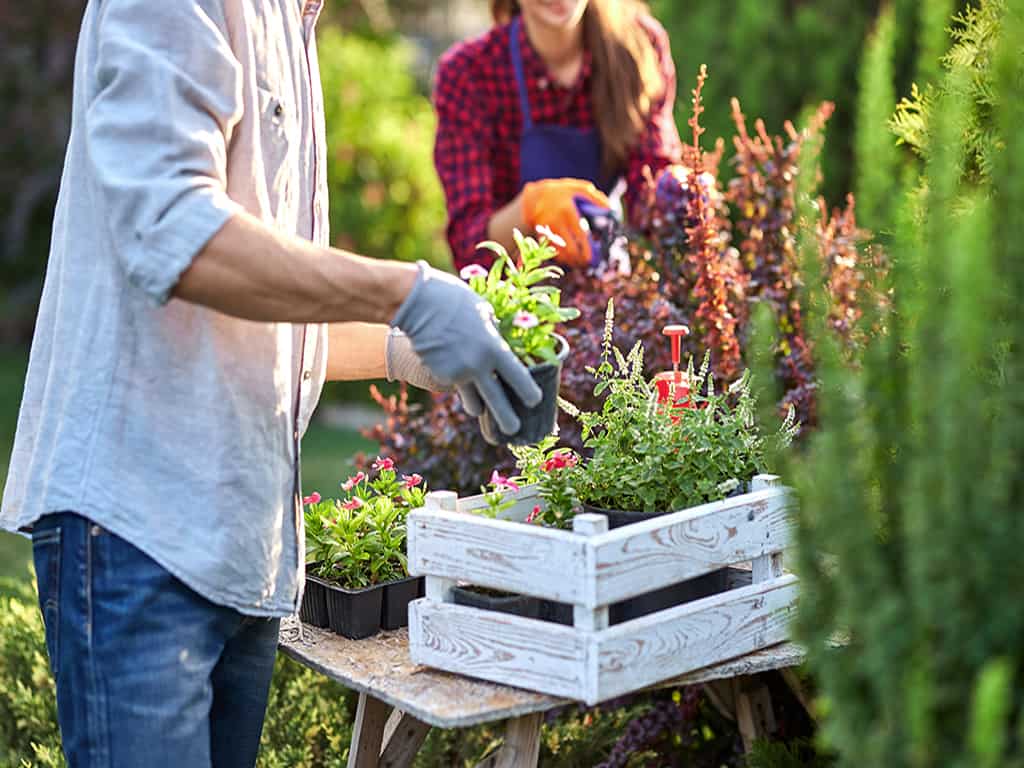 Looking on the bright side, there are many things to be grateful for in our current circumstance. For one, we are tethered to our residences as Spring is budding and the sights, sounds and smells of new life emerges. Take a daily walk, run or bike ride with family. Enjoy a backyard picnic lunch on a blanket with your favorite fixings. Being out in the elements is so therapeutic and we can probably all use a mental break from the media marathon.
For some of us the work still continues while we stay at home and we can't spend the entirety of our day outdoors. I'm transitioning from work in-the-field to video conferencing and consulting from my home office. Many of you may find yourself doing the same as social distancing requirements are becoming more strict. Here's a quick exercise if you are: Sit down in front of the computer where you will conduct your virtual meetings. Take out your cell phone and take a quick selfie of yourself sitting there. (Don't worry, you won't be sharing it.) Now, look at that photo and look particularly at the background? Is it uninspiring, unappealing, showing a stack of junk mail and unread subscriptions? Now is a great time to focus on the area behind your desk to keep your virtual interaction with clients and associates professional and presentable. You can hang your favorite piece of art on the wall behind you for color. Add a pretty flower or plant for texture. If there's a console table or low shelf, layer in a lamp. This is all about styling in reverse. Above is the background for my video calls, I had to spend some time making it video ready because it never stays this clean.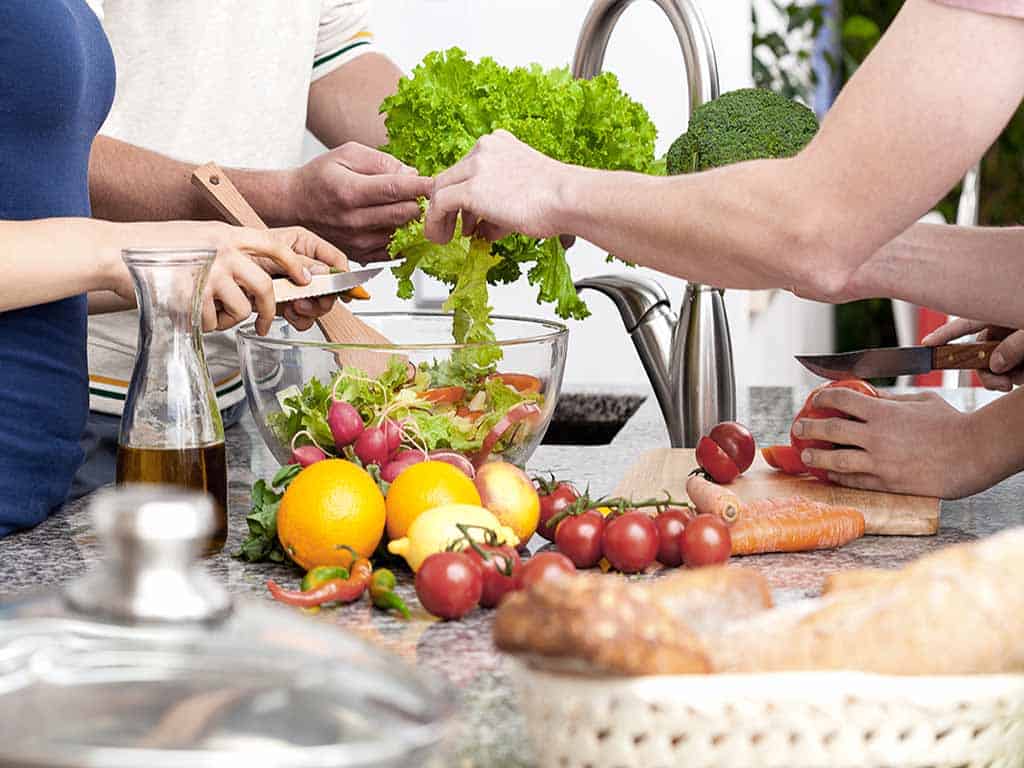 In the evenings, our kitchen has proven to be the central hub in our home. We carve out time to prep for dinner together sans devices and distractions. I've tried my hand at baking and trying a few new recipes, a task usually delegated to my husband who's an amazing cook. Then over novel dishes, or our favorite takeout, we decompress and really take the time to appreciate each other and the home we've invested so much in over the years. These moments help set the tone for a relaxing evening of reading, board games or maybe even Netflix and family movie night.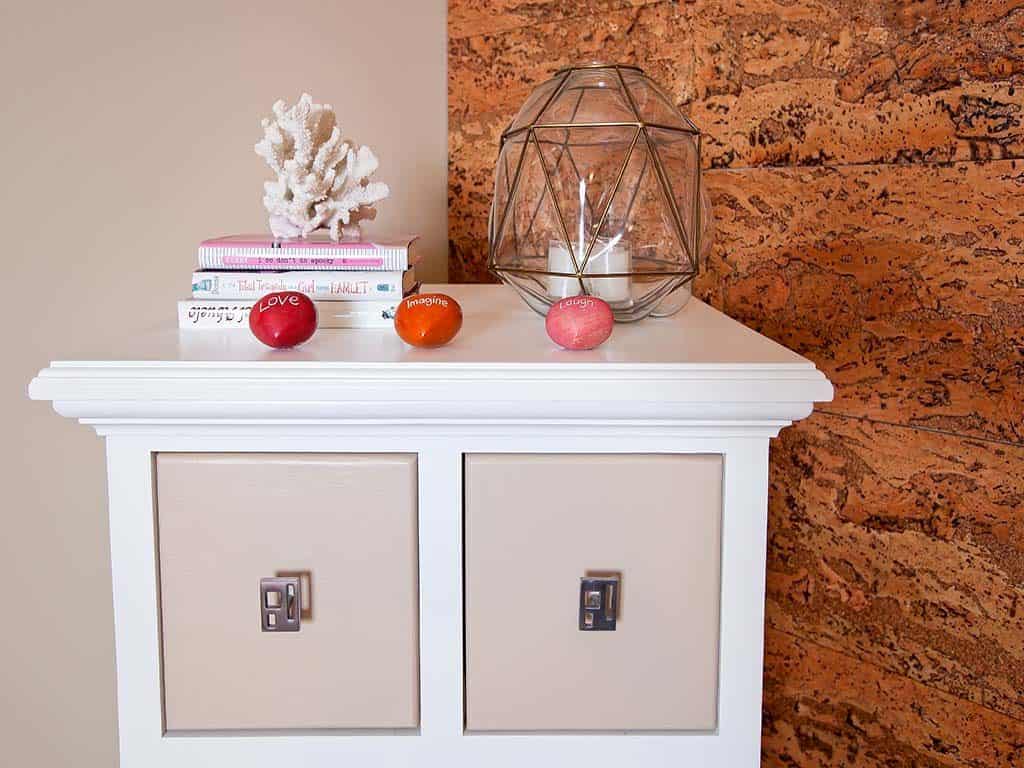 Let's get honest here. I'm a designer and this is essentially a design blog. I love working with my clients on major projects; projects that have come to a screeching halt at the moment. But that hasn't stopped my creative energy and nor should it yours. So if you're itching for a project of your own, here's another fun exercise for you: Take stock of the things in your home that really bring you joy in owning them. Is it heirloom furniture you've inherited or a vintage collection that you've thoughtfully curated? Maybe it's the fresh bouquet of flowers you purchase weekly. A great exercise in design creativity and gratitude would be to re-home those items in other rooms. Rearrange furniture, switch out art and area rugs to discover new rooms using what you already have. A quality restyle doesn't have to come with a price tag! My project has been refinishing this chest of drawers for my daughter's bedroom. Some paint, new hardware and viola!
We would love to hear how your days are filled as of late. Also share with us any personal design projects you're tackling. We'd love to see them! In the meantime, be well.